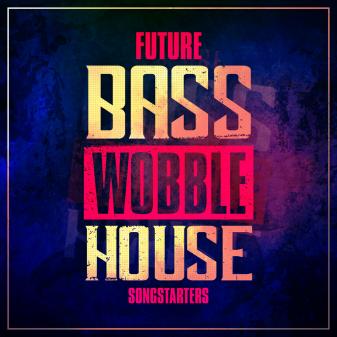 Future Bass Wobble House Songstarters
Description
Mainroom Warehouse are proud to bring you 'Future Bass Wobble House Songstarters' the 1st instalment of this huge new series bringing you eight professional songstarters packed full of pro features and produced by a professional producer, If you're looking for inspiration for your next Bass Wobble House hit them look no further than this pack. Each Kit includes 24-Bit WAV Files, MIDI Files and PRESET Files for each kit.
We have included in each kit the PRESETS which feature 17 x Presets In Total 4 x Sylenth & 13 x NI Massive, Kits 1 & 7 have Sylenth Presets & Kits 2, 3, 4, 5, 6 & 8 have NI Massive Presets.
This pack has been inspired by the top Bass Wobble House artists and festivals from around the world and have been carefully crafted to inspire your next hit track.
Each kit featuring enough material to spawn an entire new track, including MIDI & WAV audio loops plus all of the professional features you'd expect from Mainroom Warehouse, Loops are provided in both wet(with effects) and rendered dry (no FX) so you're free to add your own to help gel these superb Bass Wobble House samples in to your own mixes.
For audio loop users there's filter up and down sections as well as FX tail loops to allow you to easily use the samples in build ups and breakdowns. With MIDI files included for main melodic parts you're also free to break out your own synths and use your favourite presets to create your own sound.
Advantages of MIDI is you can use them as is or as a basis for your own ideas, Learn and see how they have been constructed, add your own vst instrument to create a different sound to your taste, modify or transpose to your own taste.
Advantages of PRESETS is you can tweak the original sound or completely change the sound to the way you want, you have ultimate control over the sound.
Product Specifications:
• 8 x Future Bass Wobble House Construction Kits.
• All WAV Files 24-Bit.
• MIDI Files For All Kits For Ultimate Flexibility.
• PRESETS For All Kits For Ultimate Flexibility.
• Wet & Dry loops.
• Drum supplied with/without compression.
• Several Percussion Variations.
• Filtered Up And Down Wavs.
• FX Tail Loops Allowing You To End A Phrase With The Decay Of The Reverb/Delay Applied To The Loop.
• BPM & key info in file names.
• Professionally produced.
• 100% Royalty-Free.
• 242 x Kit Files in total (Including 17 x MIDI Files).
• 445MB Zipped | 685MB Unzipped.
• 17 x Presets (4 x Sylenth Presets Used In Kits 1 & 7) (13 x NI Massive Presets Used In Kits 2, 3, 4, 5, 6 & 8)
• Please Use Sylenth Version 3.00Beta & NI Massive 1.5.1
other products from this label