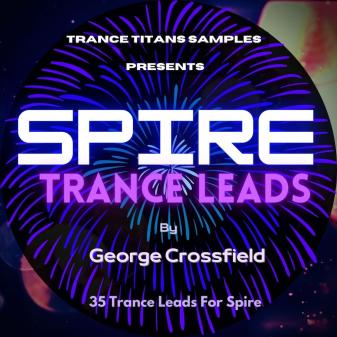 George Crossfield Spire Trance Leads
bundles including this product
Description
George Crossfield teams up with Myloops once again to bring us his amazing new "Trance Leads For Spire" Soundset.
Mainly focused on powerful supersaw leads, this soundbank includes 35 professional presets for Spire.
This is a set of 35 original & professional Spire presets made for trance music production. It contains many modern-sounding leads inspired by artists like: Andy Blueman, Amutik, Allen Watts, Bixx, Darren Porter, FG Noise, Last Soldier, Photographer, ReOrder, Spawn, Simon O Shine, TrancEye & many others.
Product Details:
⦁ 35 Professional Trance Presets For Spire.
⦁ Powerful supersaw leads.
⦁ Produced by George Crossfield.
⦁ 100% Royalty-Free.
⦁ Only useful & modern presets, no fillers.
What is included in "George Crossfield - Spire Trance Leads"?:
⦁ Soundbanks with 35 Trance Leads in .spf & .swzip.
⦁ Folder with individual presets.
⦁ Folder with audio demo & artwork.
Requirements:
Reveal Sound Spire synthesizer Version 1.5.11 Or Higher.
Why buy this product:
⦁ Quick boost of inspiration for your productions;
⦁ 100% Royalty Free, you can use any of these sounds in your own productions;
⦁ Improve the sound of your next tracks;
⦁ Instantly download a large set of professional trance presets for your tracks;
⦁ Learn from the presets by reverse engineering them.
other products from this label