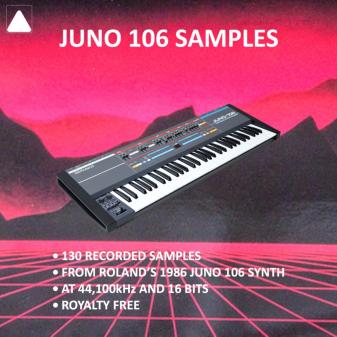 Description
With 130 recorded samples from the legendary 80's synth JUNO 106. Recorded at 44,100kHz and 16bit in the studio of SubBass Academy by John (aka. Punx Soundcheck).
The JUNO 106 is the most popular analog polysynth in the industry, because of its amazing sound, easy automations and programability.
The samplepack includes various type of one-shots synths, bass, chords, and FXs. The sounds range from the original 128 factory presets in the analog machine.
So now you're able to start producing with the sounds of the real JUNO 106 synth, used by top electronic artists like Fatboy Slim, Depeche Mode, Justice, Boys Noize, Fredwreck, Deadmau5 just to name a few.
What's in the samplepack?
• 130 Recorded Samples
• From Roland's 1986 JUNO 106
• At 44,100 kHz and 16 Bits
other products from this label