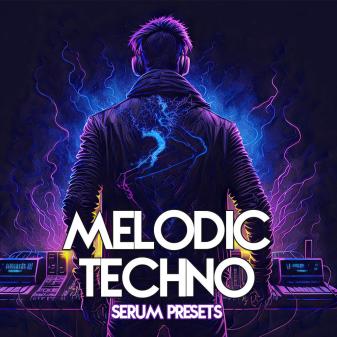 Melodic Techno Serum Presets
Description
Melodic Techno Serum Presets by HighLife Samples is the sound design toolkit for electronic music producers. This meticulously crafted collection contains 64 cutting-edge presets, expertly engineered to elevate your Melodic Techno, House, Progressive House, and Trance productions to unprecedented heights.
Each preset within this arsenal is the result of extensive experimentation and optimization, ensuring that every sound is finely tuned to perfection. Whether you're crafting pulsating basslines, ethereal pads, intricate leads, and plucks, these presets are your passport to sonic excellence.
One of the standout features of this preset's is the integration of Synth modulator Macros. This means that you have immediate control over the most crucial parameters of each preset, enabling you to shape the sounds to your liking effortlessly. This level of control empowers you to infuse your tracks with your unique artistic vision.
With a high quality and versatility focus, these presets are perfect for professional and beginner producers looking to jumpstart their music production journey and seek fresh inspiration. Elevate your tracks quickly and create captivating melodies and punchy basslines that captivate your audience.
Please note: that this pack includes only Serum Presets. The drum sounds in the demo are not included, and to run the presets, you will need Serum 1.357 or higher.
Unlock the potential of your music production with "Melodic Techno Serum Presets" and experience the true essence of electronic music innovation. Elevate your sound, transform your tracks, and embark on a sonic journey like never before.
Pack Content:
64 Serum Presets;
14 Bass;
22 Leads;
7 Pads;
7 Plucks;
14 Synths;
100% Royalty-Free.
other products from this label