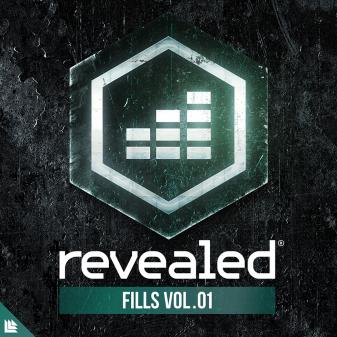 Description
Revealed Fills Vol. 1 is a collection of tools designed to fill in the gaps to make your tracks sound full and complete.


From Drum Builds to a variety of Fills, to those big Fill Hits before a drop; Revealed Fills Vol. 1 will give your tracks a complete and polished edge.


Among an exemplary selection of Flanger Risers, there are 32 Tonal Riser presets for Spire included so you can design and have even more customization of your buildups. Each preset additionally has all 4 macros and modwheels assigned to give you more flexibility and creative possibilities to shape your build-ups just the way you want them.


Reveal Yourself.


Revealed Fills Vol. 1 - Details
:
DRUM BUILDS [128 BPM] [8 samples]

FILL HITS [10 samples]

FILLS [128 BPM] [30 samples]

FLANGER RISERS [128 BPM] [5 samples]

SPIRE TONAL RISERS [32 Spire presets]


53 samples + 32 Spire presets

Core synthesizer patch mapping and programming

All presets assigned intuitive modwheel parameters

All presets assigned all four macro controls for easy tweaking and multiple sound variations

Royalty-Free

Format(s): 48Khz / 24Bit Stereo PCM .wav files

Preset format(s): .swzip (Full Bank) + .spf2 (Individual Presets)

Approx. 125MB installed / Approx. 120MB Compressed .zip download

Note: Presets Require Full Retail Version of Spire 1.5.3 or later
other products from this label