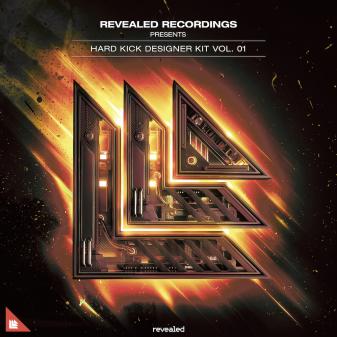 Revealed Hard Kick Designer Kit Vol.1
Description
Revealed Hard Kick Designer Kit Vol. 1 is a toolkit filled with the individual elements to design the perfect hard kick for your track.


Spanning 7 categories, you'll find a variety of low-end weapons from Designer Kicks, Distortion Kicks, Gated Kicks, Hard Deep Kicks, Punchy Kicks, Subs, and Toks.


Just drag and drop, sculpt and shape, and mix and mangle a huge variety of inspiring kicks – all royalty-free. To speed up your workflow, each sample is labeled with its root key.


Reveal Yourself.


Revealed Hard Kick Designer Kit Vol. 1 - Details
:

REV-HKDK1 Designer Kicks [50 samples]

REV-HKDK1 Distortion Kicks [145 samples]

REV-HKDK1 Gate Kicks (150 BPM) [11 samples]

REV-HKDK1 Hard Deep Kicks [9 samples]

REV-HKDK1 Punchy Kicks [20 samples]

REV-HKDK1 Subs [13 samples]

REV-HKDK1 Toks [25 samples]


273 .wav samples

Format(s): 48Khz / 24Bit Stereo PCM .wav files

Approx. 50MB installed / Approx. 44.4MB Compressed .zip download
100% Royalty-Free
other products from this label