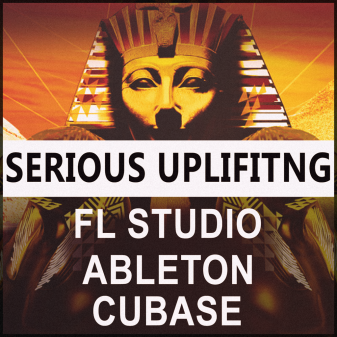 bundles including this product
Description
If you are producing uplifting trance music in Ableton, FL Studio or cubasethis template is for you. Studying this project file will give you a great insight on the processing of individual channels and mixing driving uplifting trance, through the use of EQ, compression, delay, reverbs, layering, automations & more. This template comes loaded up with full arrangement (as heard in the audio demo), mixing, FX chains, MIDI data and automation. It also comes loaded with all the samples and synth presets, so you'll get what you hear in the demo (if you have these synths & plugins).
● Study how the arrangement was put together
● Find out which techniques were used to build tension within the track
● Learn from studying each individual track (MIDI / Audio)
● Find out how the mixing was done, and how each track was processed
● Learn how the melodies & basslines patterns were designed
● Learn from the synth presets included, which settings were used to make each type of sound
● Get inspired for your own productions
● Overall, an excellent way of learning more about producing Uplifting Trance Music in Ableton
WHAT DO I GET ?
● Download the project file of selected Daw
● All MIDI and Audio channels with FX chains and mixing included in the project
● All the MIDI files included in the project
● All the Audio files included in the project
● All the Synthesizer presets included in the project
VST's Versions:
ArtsAcoustic Reverb v1.6.0.0.15 or higher
FabFilter PRO Q v2.0 or higher (Cubase Only)
LFO Tool v1.0.0 or higher
Spire v1.1.12 or higher
Sylenth v 2.21 or higher
True Piano v1.9 or higher (Amber - Bright Preset)
DAW's Versions:
Cubase v5 or higher
Ableton v9.6 or higher
FL Studio v20.0.3 or higher
other products from this label