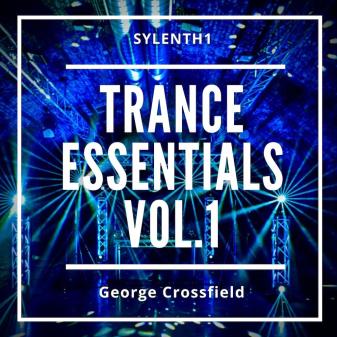 Trance Essentials Vol.1 For Sylenth1
bundles including this product
Description
Trance Titans Samples - Sylenth1 Trance Essentials Vol.1.
We are proud to presents, his new soundbank "Trance Essentials Vol.1 for Sylenth1", which contains presets made from scratch.
It contains a number of 140 presets, of which it brings Acids, Acid Seq, Bass, Bass Seq, Drums, FXs, Leads, Pads and Plucks, for styles such as Uplifting, Euphoric, Progressive, Psy & Tech Trance. Thought that, with only this soundbank, you can complete a track or you can add most of the elements of your track, doing as little mixing as possible to each sound.
The sounds used in the demo, are with the minimum possible mix, only with basic EQ, sidechain and compression used like this, so that you can hear the presets in action.
What do I need to use this product?:
⦁ Sylenth1 V3.067 or higher versions.
⦁ FL Studio 11.1 or higher versions.
⦁ No third party VST for the demo project, just Sylenth1 and native plugins.
What is included in "Trance Titans Samples - Sylenth1 Trance Essentials Vol.1"?:
⦁ 1 Premium Soundbank of 140 presets For Sylenth1 V3.067 or Higher.
⦁ 3 Acids.
⦁ 9 Acid Sequences.
⦁ 4 Arps.
⦁ 21 Bass.
⦁ 14 BassSequences.
⦁ 7 Drums.
⦁ 5FXs.
⦁ 37 Leads.
⦁ 15 Pads.
⦁ 26 Plucks.
⦁ Premium quality presets with only modern and useful sounds, no fillers.
⦁ 1 demo project for FL Studio.
⦁ 1 Folder with the individual presets.
⦁ 48 Midi Files.
⦁ 1 Folder with the separate midis used in the demo project.
⦁ 100% royalty-free, so you can use the MIDIs & presets in your productions.
⦁ Demo in mp3.
⦁ Artwork.
Special note:
Some MIDIS are copyrighted and can only be used to create remixes/bootlegs, all others can be used in your tracks.
other products from this label